When:
September 24, 2014 @ 6:30 pm – 8:30 pm
2014-09-24T18:30:00-07:00
2014-09-24T20:30:00-07:00
Where:
BLANKSPACES Downtown LA
1450 2nd Street
Santa Monica, CA 90401
USA

Title II of the JOBS Act gives companies a new way to raise capital and investors a new way to learn about and invest in deals.  Find out what types of crowdfunding are currently legal and what types are not yet legal.  Learn about crowdfunding from a panel of experts that are already changing the capital raising industry today.
Speakers include:
Michael Homeier of Homeier & Law, P.C., (Corporate/Securities Attorney)
Lewis Felman of Goodwin Procter (Crowdfunding Attorney)
Jor Law of VerifyInvestor.com (Accredited Investor Verification)
David Drake of LDJ Capital and The Soho Loft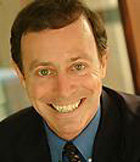 Michael G. Homeier, a co-founding shareholder of the boutique business law firm of Homeier & Law, P.C.,  practices in the areas of general business, corporate, transactional, and business financing law (including securities).  With 30 years' experience in the corporate and business transactional fields, both as in-house counsel and with private law firms, Michael's practice emphasizes the drafting, negotiation, and review of contracts, including securities offering documents, commercial contracts, financing agreements, licensing agreements, new media and technology contracts, and entertainment industry agreements, along with a merger & acquisitions practice focused on the acquisition or sale of businesses and parts of businesses in a variety of industries.  In the highly challenging business financing arena, Michael has helped lead Homeier & Law's rise to prominence in new and specialized areas of public and private securities law, assisting medium- and small-sized businesses in raising millions of dollars of equity and debt financing for projects ranging from hotel, hospital, and other real estate developments, to manufacturing, energy, entertainment, and technology ventures through the EB-5 Immigrant Investor Program and through crowdfunding, incorporating recent changes in securities practice engendered by the JOBS Act changes to Regulation D and Regulation A, Sarbanes-Oxley, and Dodd-Frank.  In addition to numerous engagements as a university law professor, Michael is a very active public speaker both in the business financing, securities, and business law arenas (in particular regarding EB-5, JOBS, and crowdfunding), and as an inspirational speaker to teenaged and young adult cancer survivors on finding psychological recovery and post-treatment life success.  He was awarded his J.D. from the University of Southern California and his B.A. from UCLA (double major in political science and history).

Lewis G. Feldman is a partner in Goodwin Procter's Real Estate Capital Markets Group. He heads the firm's Public Finance Practice and is co-chair of the firm's Crowdfunding Practice. Mr. Feldman has been selected for inclusion in Chambers USA: America's Leading Lawyers for Business every year since 2000 and is considered to be among the nation's leading real estate and public finance attorneys, specializing in structuring, entitling and executing large-scale financings for government and the private sector.
Mr. Feldman is active in many industry and civic organizations including serving as a Founding Board Member and Chairman of the UCLA Ziman Center for Real Estate at the Anderson School of Management, the leading research university for graduate real estate studies in the United States. He is also a member of the Milken Institute's California Center Advisory Council, identifying emerging challenges and opportunities in the world of business law and policy.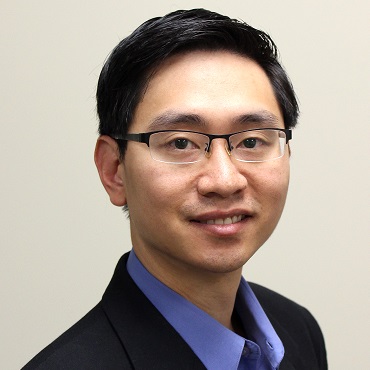 Jor Law is a co-founder of VerifyInvestor.com, the resource for accredited investor verifications trusted by broker-dealers, law firms, companies, and investors who insist on safety and reliability.  These verification are required by federal laws for generally solicited Regulation D, Rule 506(c) capital raises.  In addition to being an entrepreneur, Jor is an active angel investor and crowdfunder, often servicing as a mentor and advisor to companies.  Jor is frequently sought out as a speaker internationally on the topics of capital raising, investing, EB-5 finance, securities, and other corporate matters relevant to attorneys, entrepreneurs, and investors.
Jor Law also practices corporate and securities transactional law in Los Angeles and is a founding shareholder of Homeier & Law, P.C. His practice primary involves representing companies and individuals in the areas of finance, secured and unsecured lending, mergers and acquisitions, licensing, securities, venture capital, internet and new media, technology, e-commerce, EB-5, crowdfunding, and other corporate transactions.  Jor received his J.D. from Columbia University and his B.A. from UC Berkeley.  Jor is licensed to practice law in California and New York.  For three consecutive years, Jor was recognized by Super Lawyers magazine as one of "Southern California's Super Lawyers – Rising Stars," placing him among the top 2.5 percent of the best up-and-coming attorneys in Southern California. Using a completely objective model to evaluate attorneys, Avvo rated Jor as a "Superb" attorney, the highest available rating offered by Avvo.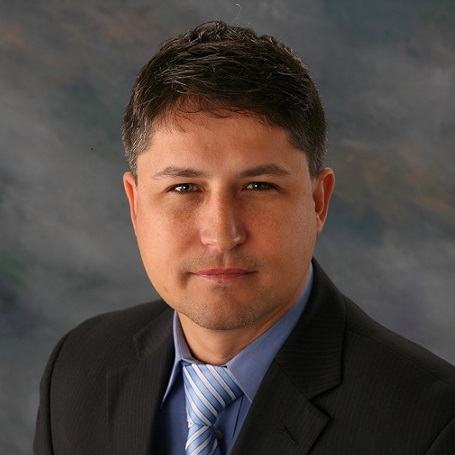 David Drake is an early-stage equity expert and the founder and chairman of LDJ Capital,  a New York City-based family office, and The Soho Loft Media Group – The Voice of Capital Formation – a global financial media company with three divisions: Victoria Global Corporate Communications, Times Impact Publications, and The Soho Loft Conferences with 200+ annual global summits and talks on finance and investments.
Mr. Drake has been involved in technology, media and telecom (TMT) and impact investments for more than 20 years.  He is an advocate of the US JOBS Act and innovations in capital formation policies and developments globally. He advances the growth in this area through his work as an international speaker and writer for major publications like WSJ, Forbes and Thomson Reuters. He is the co-author of the books Planet Entrepreneur, Crowdfunding and Other Animals, Investors of Italy and  is the author of the upcoming books Crowd Fund Economics, and The SPPICE of Crowdfunding. Because of his work, he was invited to the White House for the Champions of Change ceremony and was a U.S. Commerce Department expert representative to the EU in Rome and Brussels on Small and Medium-sized Enterprise policy.
Previously, Mr. Drake has acted as general partners in fund-of-funds, realty funds, venture capital funds, seed-funds and hedge funds.  Mr. Drake's holdings have media partnership with the European Business Angel Network and Angel Capital Association of North America.  He sits on 4 angel networks and has co-founded two angel networks.
Born in Sweden and fluent in six languages, he holds an MBA in Finance and an MA in International Law and Economics from George Washington University, where he was awarded the Wallenberg Scholarship for academic merit.
Hosted by: